Tomorrow is Election Day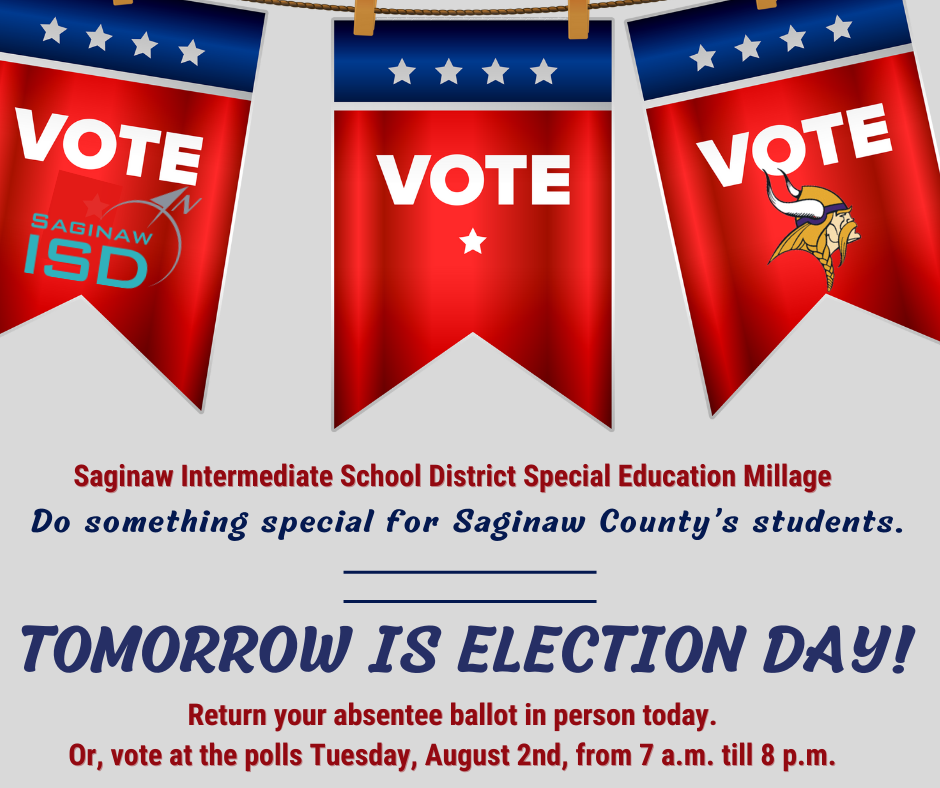 Saginaw ISD and SVSD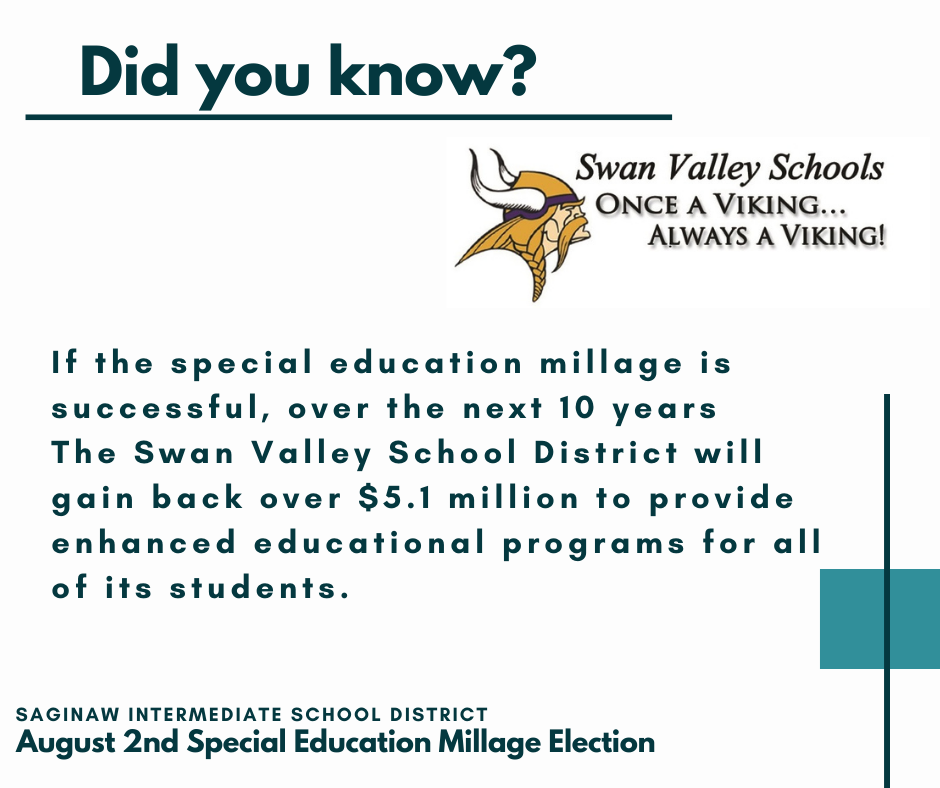 Saginaw ISD & SV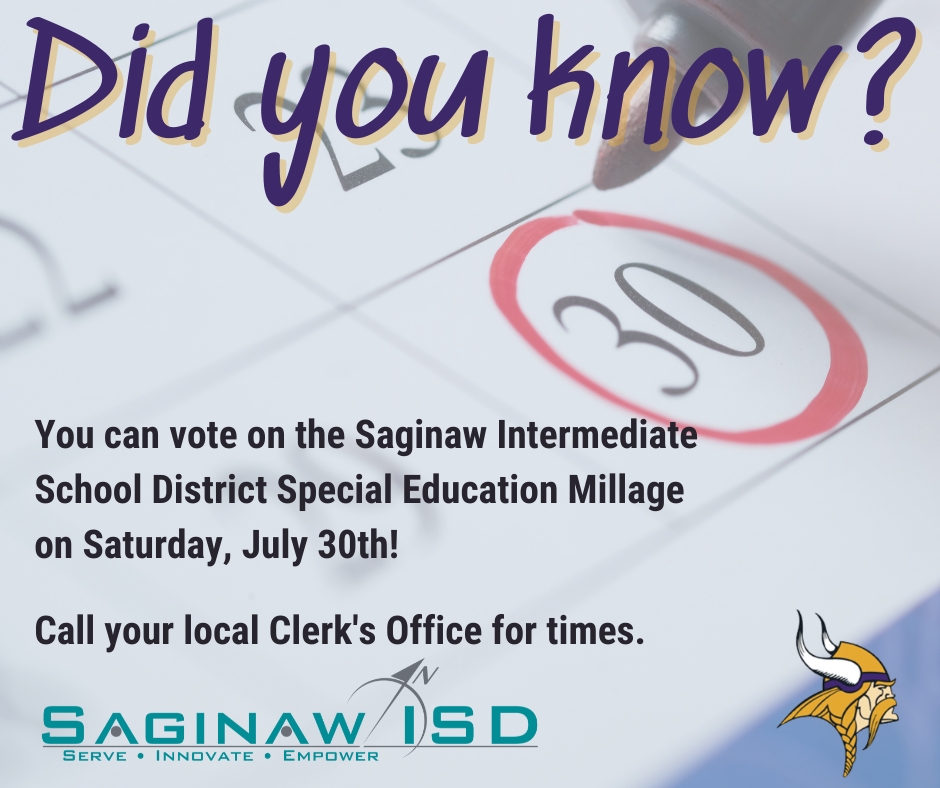 Saginaw ISD and SVSD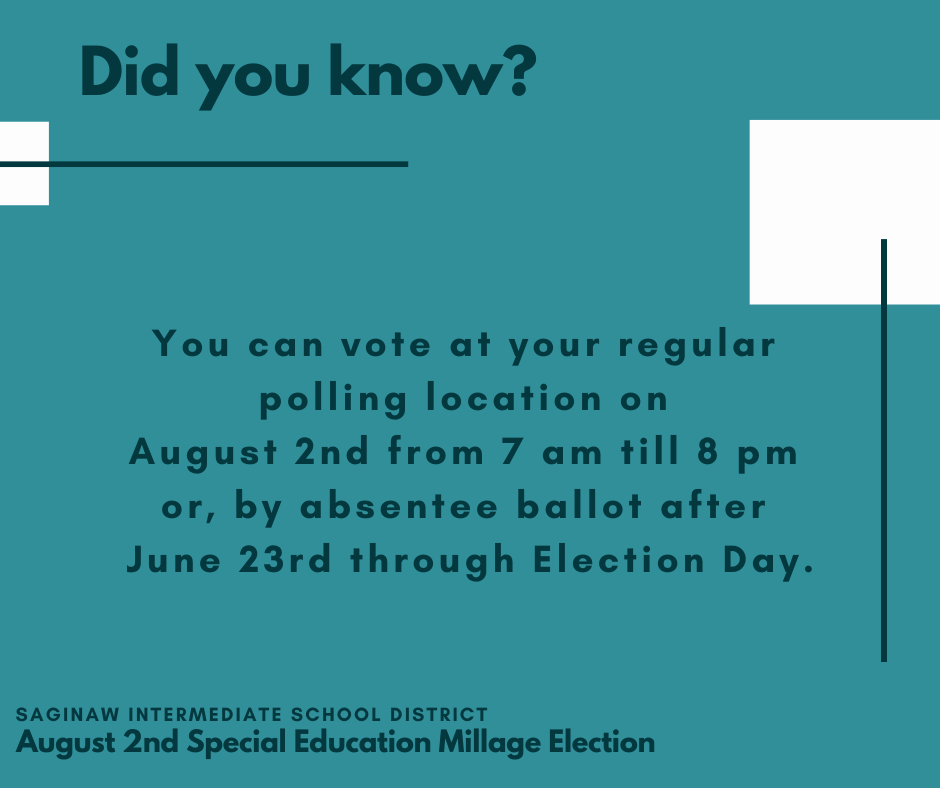 Please read the letter from our new Food Service Director regarding Updates for the 2022-2023 School Year:
https://5il.co/1f0mg
Saginaw ISD and SVSD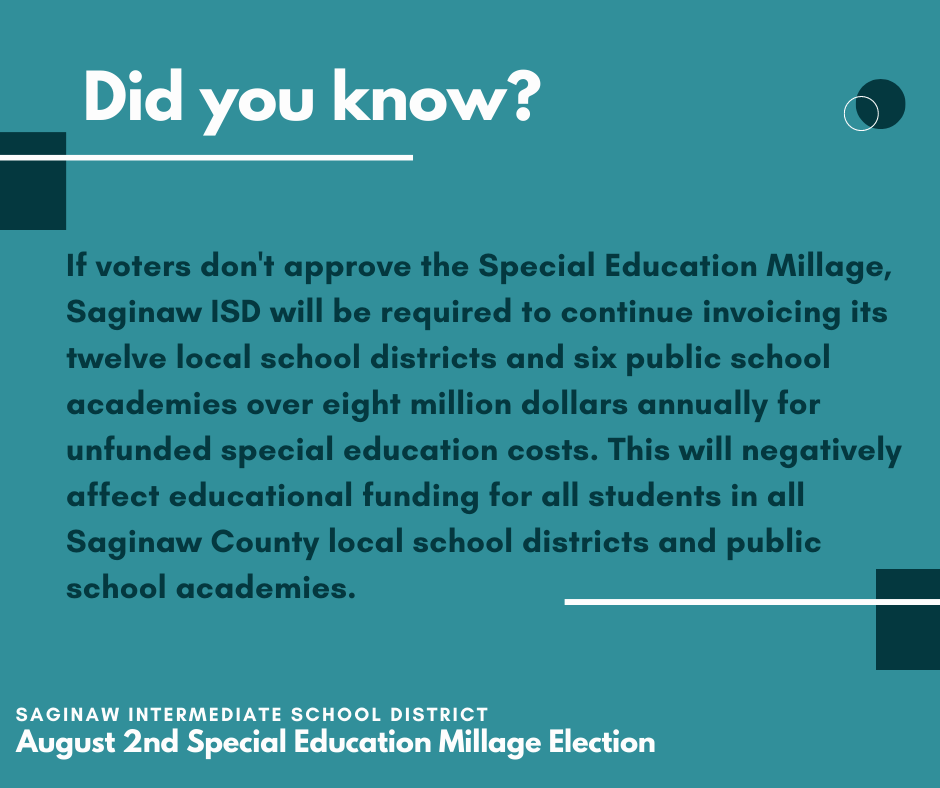 Do something special for Saginaw County Students!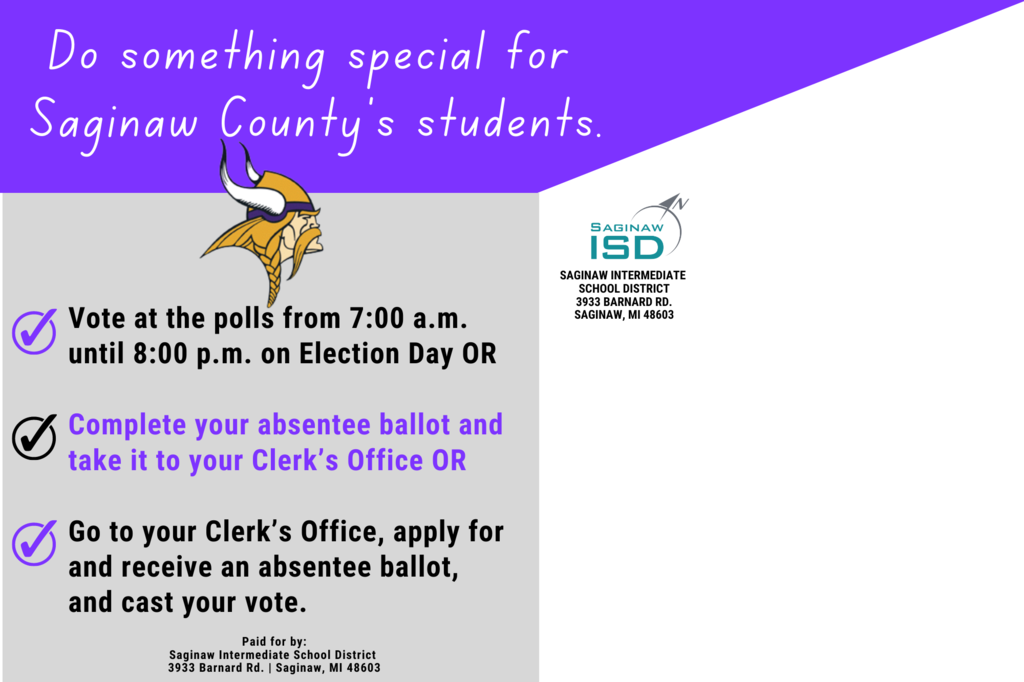 As a follow up to vendor information for Thomas Township Farmers Market: Please contact Taylor Schomaker from Schomaker Farms on Leddy road who is our Market Manager. Email her fir an online registration vendor opportunity:
taylorschomaker@gmail.com
.

Swan Valley High School Football will host its annual Purple White Game (Scrimmage) on Friday, August 12th at 5:00 p.m. at the Swan Valley High School Football Field. Also on this evening, the Swan Valley Football Fanatics will sponsor their Community Carnival from 4-7 p.m. Please come out and help kick off the fall football season with a night of games, laughter, fun, excitement, and FOOTBALL! Please see the flyer for more information. This event is free and open to the public.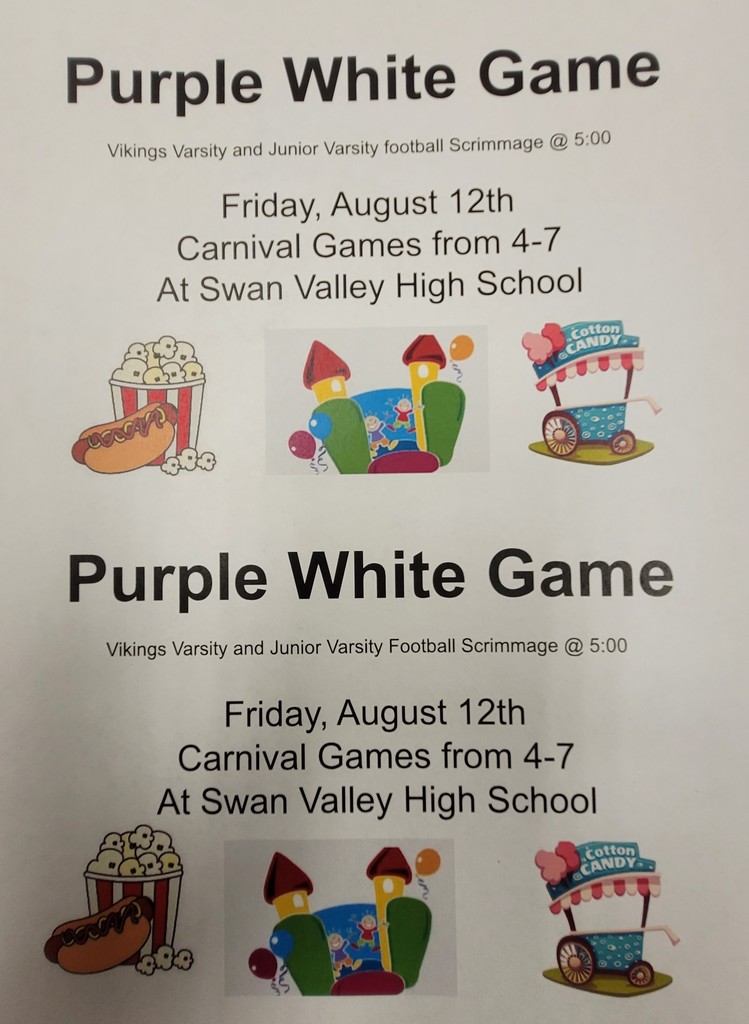 Saginaw ISD and SVSD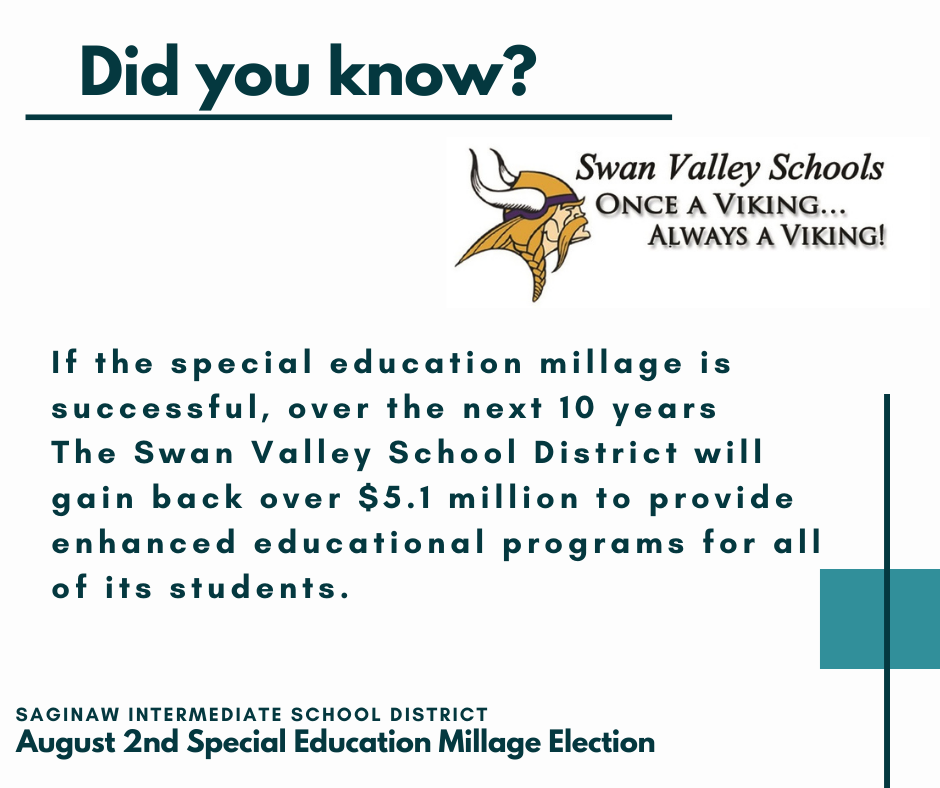 Swan Valley Families, mark your calendars! A local Farmer's Market will open on Mondays @ Robert's Park beginning August 1st. The market will run into September and will be from 4:00-7:00 pm.
Saginaw ISD and SVSD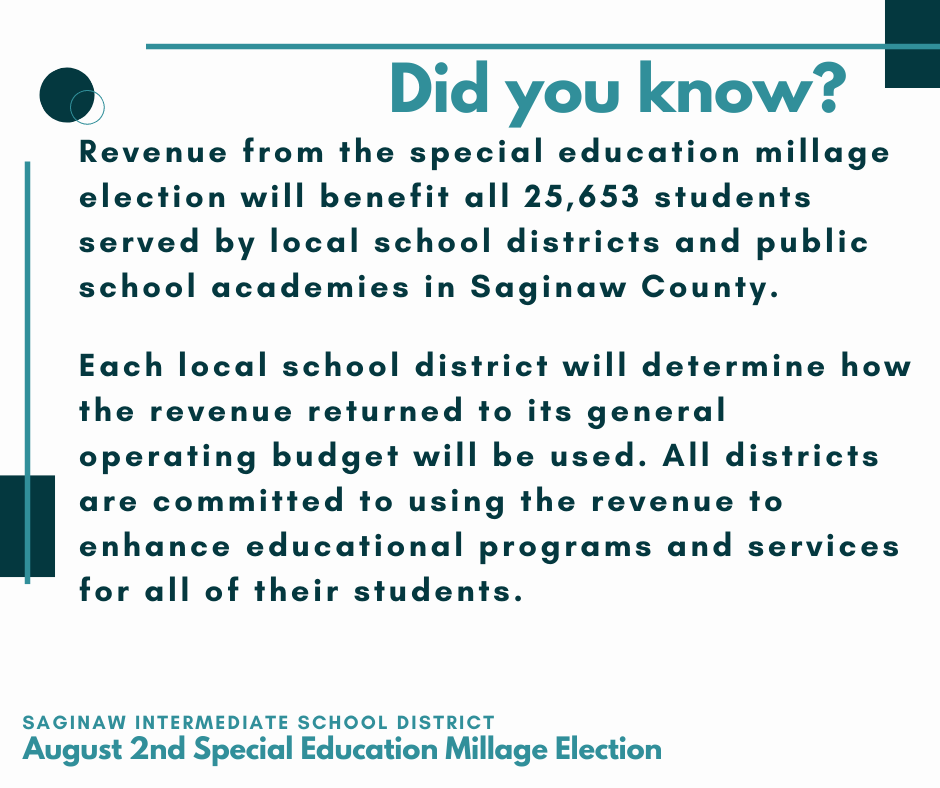 Saginaw ISD and SVSD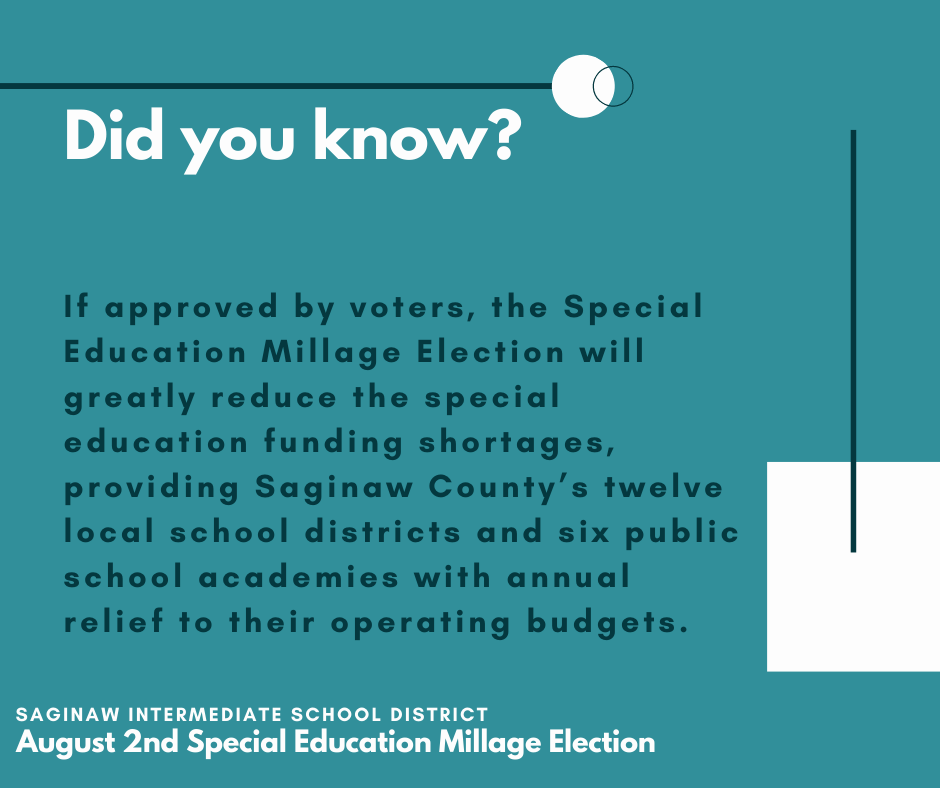 Swan Valley staff assigned a district iPad: We will be providing you a new 9th Generation iPad for the new school year. You may only keep your current 6th Gen iPad if used for educational purposes (i.e Apple Classroom). The iPad will come with a standard case; keyboard case requests will be addressed at a later date. We will be doing the "iPad swap" on August 10th from 8:00-10:00 am in the High School lobby. We will follow up with those unable to come in that day. Thank you and we hope you are enjoying your summer!
Saginaw ISD and SVSD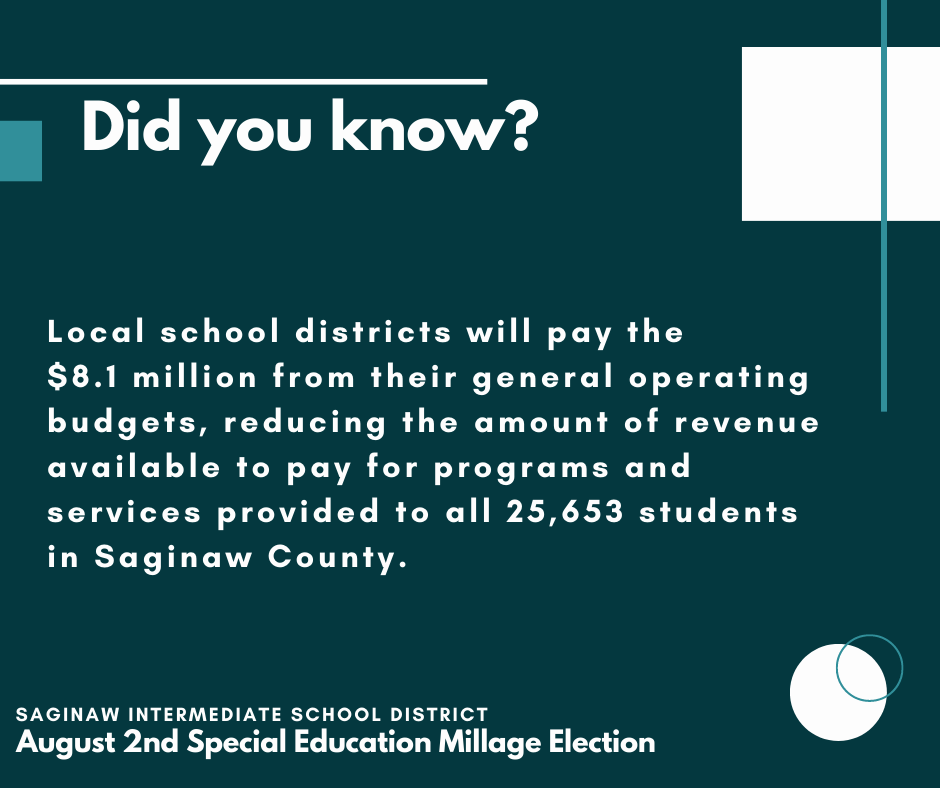 Saginaw ISD and SVSD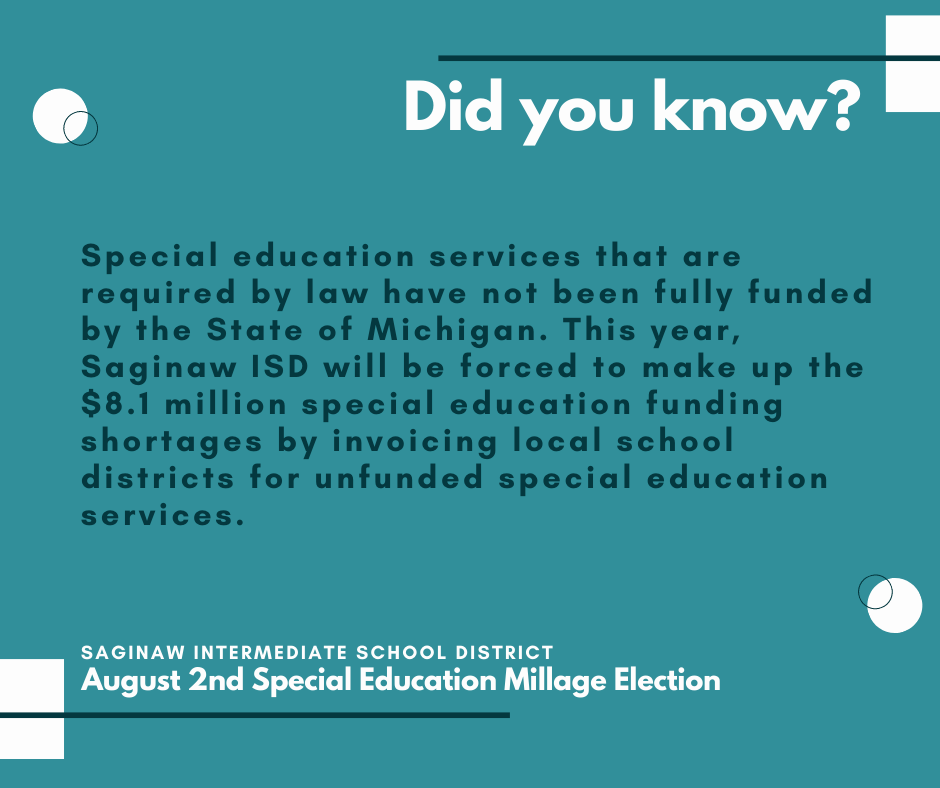 Come join our team! Swan Valley Learning Center is looking for a Receptionist/Office Assistant. See more here:
https://5il.co/1eard
Saginaw ISD and SVSD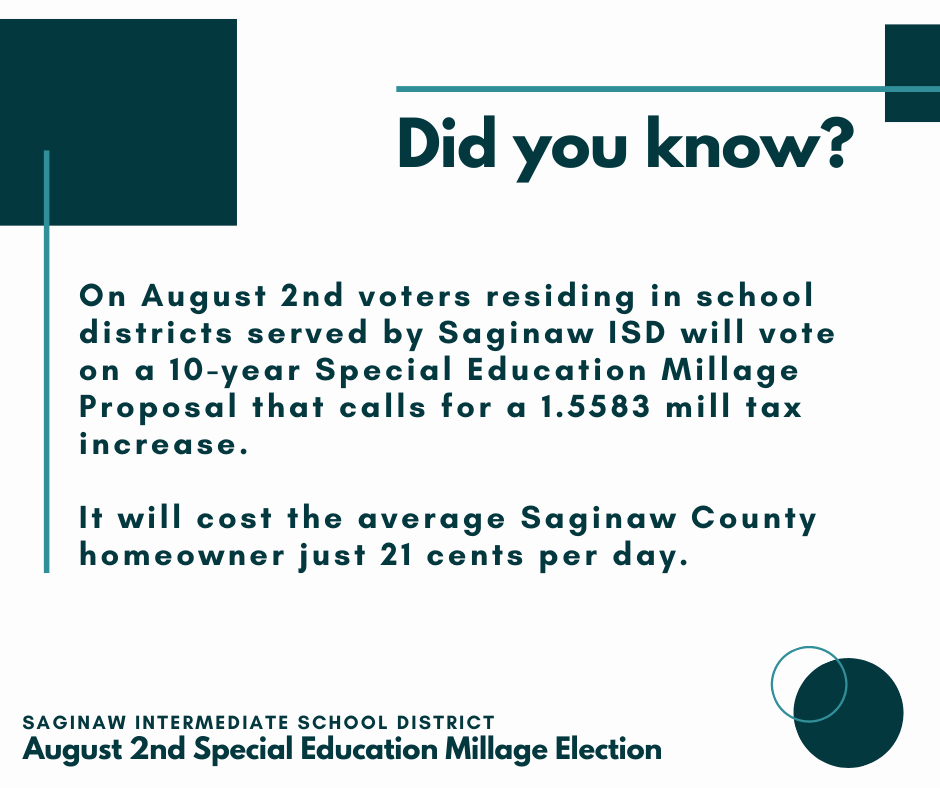 Saginaw ISD and SVSD