Please join us and mark your calendars for the 2021 Swan Valley HOMECOMING Friday, September 24, 2021 Parade begins at 4:00 PM Football Game starts at 7:00 PM against Alma Saturday, September 25, 2021 Homecoming Dance 7:00 PM-10:00 PM Attached is the PARADE ENTRY FORM:
https://5il.co/yoaz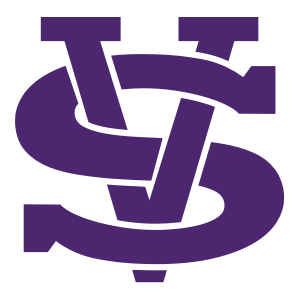 Swan Valley Pay It Forward Annual Member Sign Up Meeting Sunday, September 12, 2021 @ 5:00 PM SV Banquet Center For More Information please review the attached link:
https://5il.co/xw50

Band students hoping for a new auditorium. Don't forget to vote TODAY. Polls open at 7:00 am and close at 8:00 pm.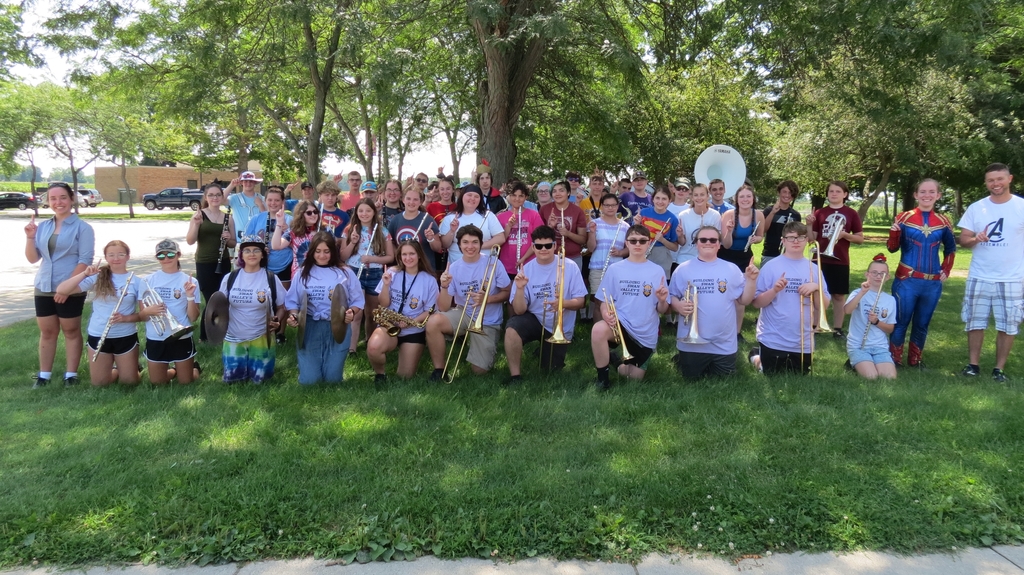 Want to learn more about the Swan Valley School District bond proposal on the August 3, 2021 ballot? Watch this video to hear from Superintendent Mat McRae to learn more.
https://bit.ly/36VlO8Q
Please remember to vote this Tuesday!
Class of 2037! Please remember to vote one week from today, August 3rd!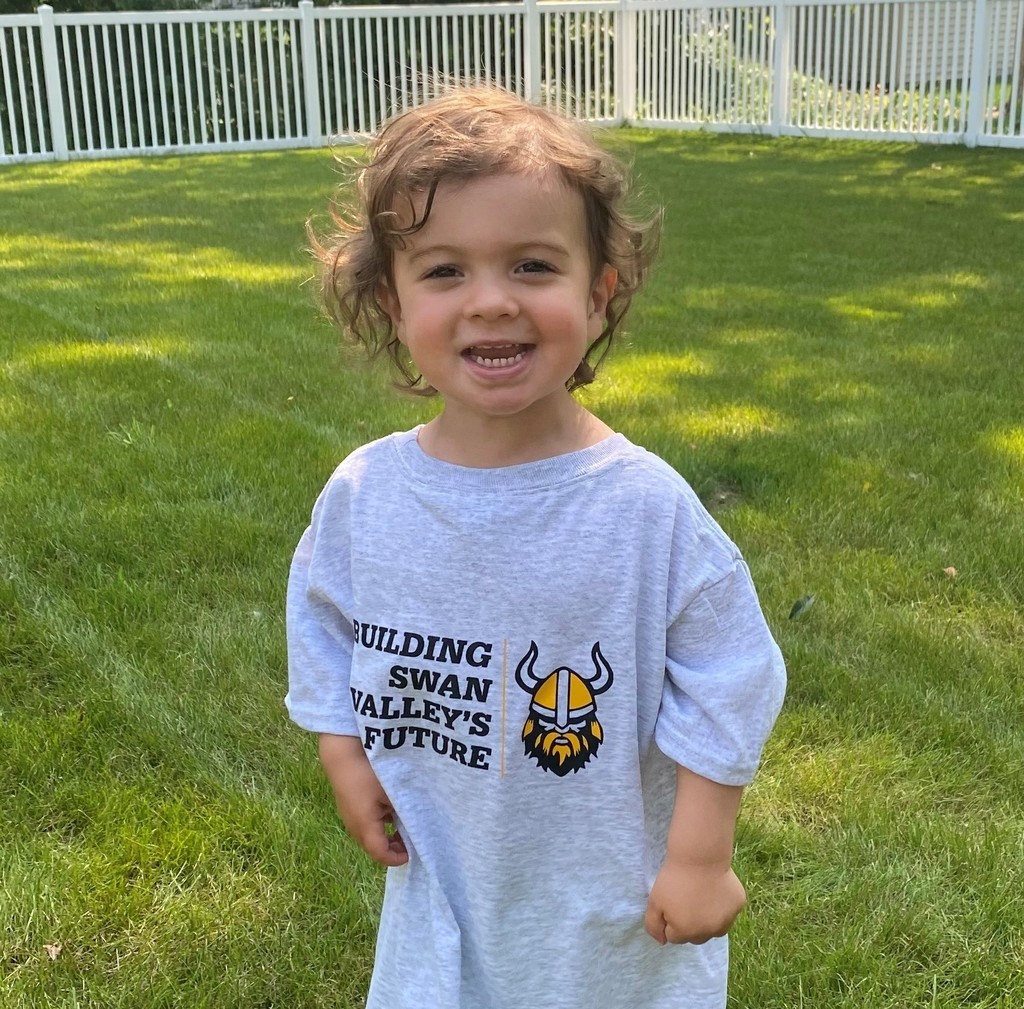 Bus Drivers Wanted. Come join our team!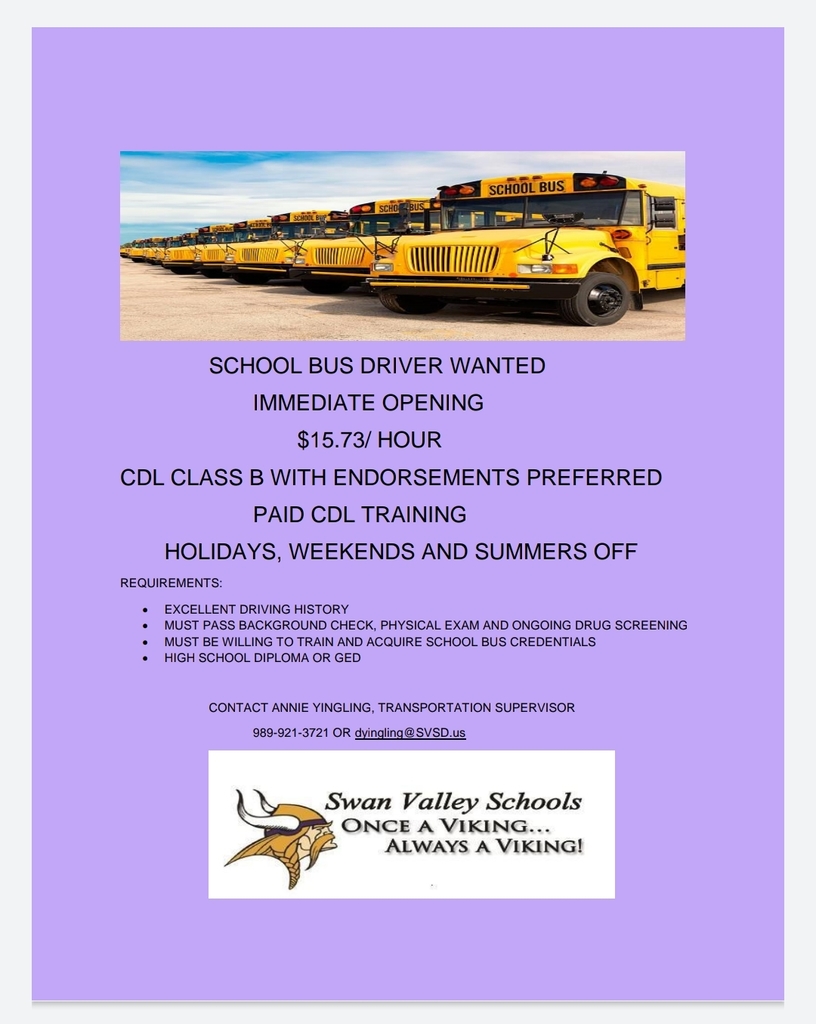 Come join our team today!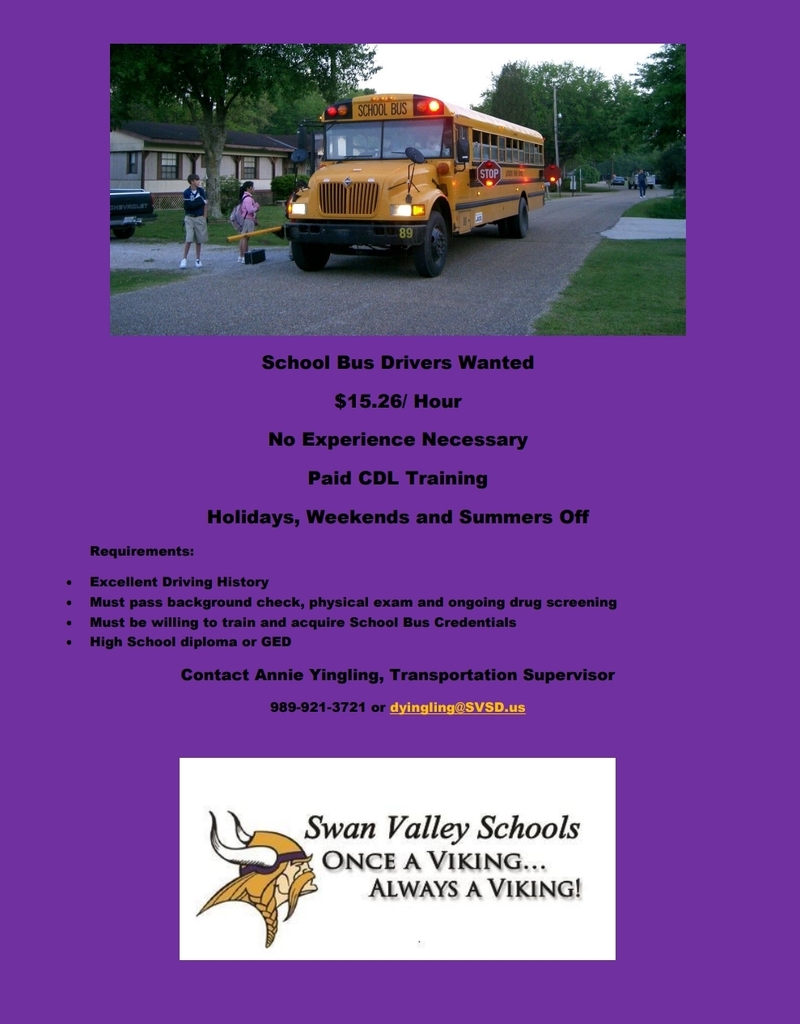 Swan Valley School District families & community, Many of you have received your absentee ballots for the August 3 election in the mail. If you would like to know more about the Bond Proposal, please visit the following website: svsd-bond.com. Thank you
Are you interested in learning more about the Swan Valley School District bond proposal on the August 3rd, 2021 ballot? If so, check out the details and take a virtual tour of our existing facilities by watching this video!
https://vimeo.com/559972068

Just a reminder that we have school in-person on Wednesday , June 9th. Last week was our last virtual Wednesday. I look forward to seeing everyone here!!!!

Remember tomorrow is iPad collection day for all in-person students at Shields. If you were issued a brick and cord, please return them as well. You can help with collection by bagging the iPad with the cords/bricks (if you received a brick and cord in the fall) and putting the student's name and teacher's name on the bag. Summer school students are still turning in iPads and cords to be inspected. They will receive another iPad back in time for summer school! Thanks for your help in this process.
Blood Drive @ Swan Valley High School Email Mrs. Ray for an appointment!
tray2@svsd.us
2021 Swan Valley Distinguished Alumni The Swan Valley High School Class of 2021 is asking your help in getting out the word on a program designed to honor one of Swan Valley's outstanding graduates. Though time is very short, we would like to name our 24th annual honoree at this year's graduation exercise on June 7, 2021. Distinguished Alumni Program Criteria:
https://5il.co/qyyf
Nomination Form:
https://5il.co/qyyg


Coach Gyger wanted me to let families know that the Volleyball Clinic that will be held at Shields Elementary is full!! Thanks for everyone who had an opportunity to sign your student up!!!! Have a great day!

Great News for Young 5s and Kindergarten Registration on Thursday!!! Hearing and Vision Testing will be available for anyone who is able to bring their child between 10am -3pm!! When you come to register, please park in the larger parking lot and come in the Alleyway Door (This is door 2 in the gap between the gym and the rest of the building!) Remember paperwork is available now in the office or you can pick it up at the door!!! There will be space for families to fill it out in the gym!! We look forward to meeting new friends!!!

Heads up to all parents/families who eat breakfast or lunch at school!!! The breakfast and lunch menu for Thursday will be the menu intended for this past Tuesday. So students getting breakfast/hot lunch will be served: Breakfast: Mini Cinnis, String Cheese, Apple Slices & Milk Lunch: Pepperoni & Cheese Breadsticks, Celery & Dip, Orange Slices, Vanilla Goldfish & Milk

Young 5s and Kindergarten Registration is just around the corner. We will be having our registration day on March 4th from 9:00-6:00. To get a feel for how many families are out there we have this "Pre-registration Survey" .
https://forms.gle/TnSLQ2oYhSRTAVAr6
***This survey does not register your child in any way, it just gives us a feel for how many people are interested and where the students are coming from!!*** Due to social distancing needs, we will be having families sign up for times to come to the school to register. We will be holding the event in the gym. You can sign up for a time here:
https://www.signupgenius.com/go/5080D4BACA72AABF49-young1
We have registration packets ready to be picked up in the office during school hours at this time. That way families can have them completed even before coming in for registration day. Schools of Choice/Open Enrollment starts on Monday of that week, so there will be SOC forms available on our website that Monday or at the registration event. These are time sensitive documents, so they need to be filled out during the Open Enrollment time period. If you are unable to attend that day, please reach out to the Shields office to make arrangements otherwise. Shields Office: 989-921-4701 Please remember 2 proofs of residency, birth certificate and immunization records!! We hope to have a great turnout and look forward to meeting future some future Vikings!!